Don Bosco Youth Camp
GAWLER
Don Bosco Youth Camp
GAWLER
Don Bosco Youth Camp
GAWLER
Youth Camp
Don Bosco Youth Camp (DBYC) is an annual camp for children aged 9-15 guided by the Salesian charism and led by volunteer leaders. We offer one camp each year which is currently hosted at Xavier College during the beginning of the April School Holidays. Activities are varied and include sports, music, craft, team activities and reflection.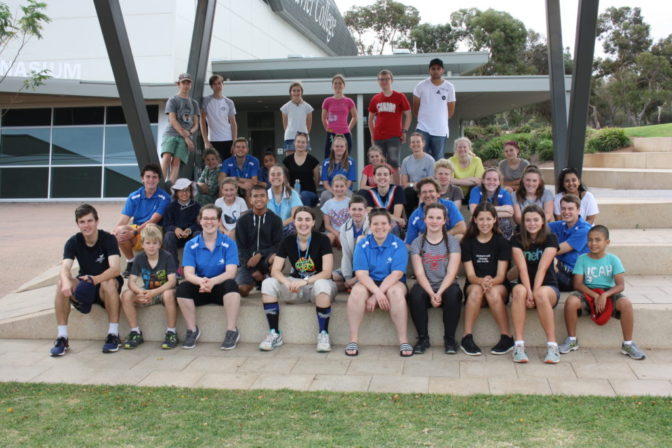 "Run, Jump, Shout! But do not sin" – St John Bosco
"Run, Jump, Shout! But do not sin" – St John Bosco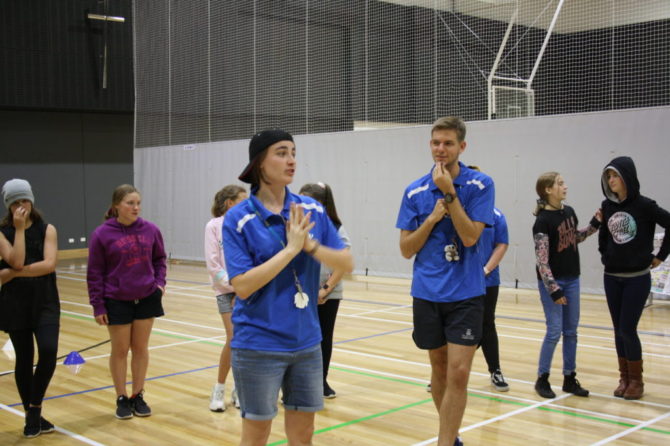 Leadership
Guided by a model of leadership which promotes leading from within, Don Bosco Youth Camp leaders walk within and join in all activities on camp. On camp we promote the leadership of campers, providing activities to foster the interest in leading, not necessarily in front of everybody, but in whatever capacity they are comfortable.
To develop leadership, opportunities throughout the year are provided through SASY (South Australian Salesian Youth), our annual leadership training event, OZBOSCO and through Don Bosco Camp and Centre.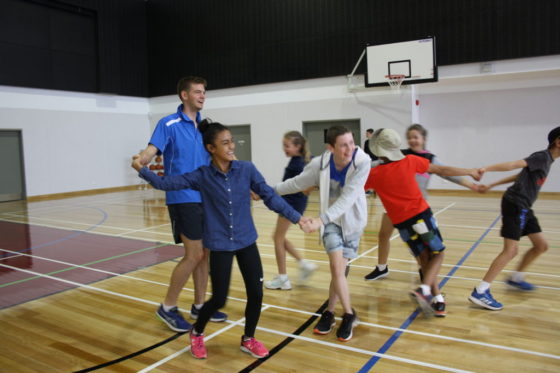 Sports
On camp we play a variety of sports, both typical and unique! We offer a variety of sports across the camp and utilise a gymnasium, grassed areas and small indoor spaces to teach and enjoy competitive through casual sports. Come along to camp and you might see turtle soccer, mega volleyball, newspaper hockey during your stay!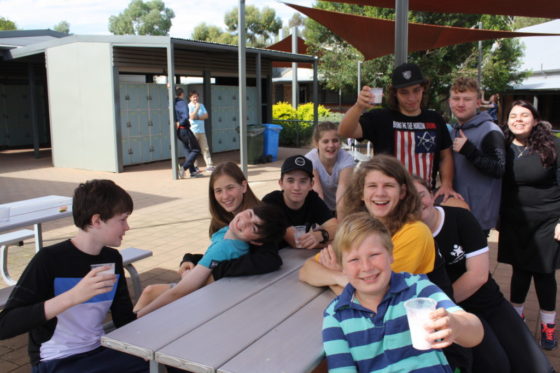 Food and Friends
On camp almost all food is prepared on site by our wonderful kitchen volunteers! Exciting menus include hot lunches, themed dinners and something for supper!  As much as we love the food, we love to get together and share it with our friends!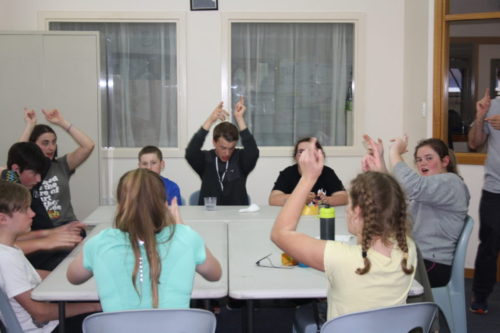 Music and Chants
On camp we love to hear the excitement of our campers and leaders. We do this by introducing campers to chants, welcoming the day with a dance or adding music to any number of activities.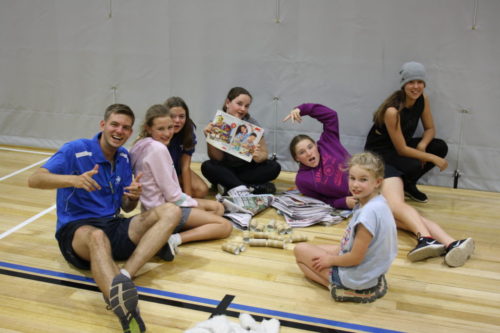 Teamwork Activities
One of our favourite things on camp is meeting new people, fostering friendships and catching up with old friends! On camp we do many teamwork activities including sports, problem-solving, crafts and so much more! Whether or not you know anyone, by the end of camp you will have so many new friends and will have a blast getting to know your fellow leaders and campers!